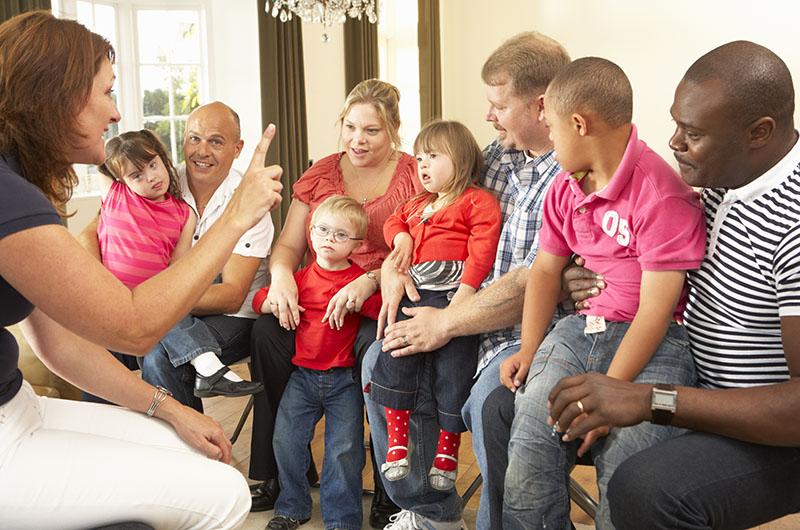 You can find information in this section about how children and young people can learn to travel independently, support for transport, and Disability Living Allowance.
Independent travel training
Learning to travel independently can be a key step on the pathway to adulthood.The benefits of travel training for young people can be far reaching:
increasing independence and confidence,
improving self-esteem
enhancing life skills and employability. 
Beacon Hill School has an onsite road safety and independent travel facility. Here young people can learn how to how to cross the road safely and how to use pedestrian crossings. The school also has a replica metro station and a fully equipped metro carriage.
This video, by The Children's Society, explains how Independent Travel Training supports young people to learn to travel by themselves on public transport to and from school or college.
Wherever possible, a child, young person or young adult with special educational needs will also be encouraged to travel on public transport, especially when this is considered to be a factor in developing their independence, life and social skills.
The provision of Home to School/College transport for pupils with education, health and care plans will be provided in line with the Home to School / College Transport Policy. This applies to pupils attending both mainstream schools and day special schools up to 19 years of age.
Pupils living outside of the minimum distances but who are following an independence programme, including making their own way to school, are eligible for a free bus pass for use on public transport to facilitate free travel to and from school.
Transport will be provided for pupils attending special schools and units attached to mainstream schools who are unable to make their own way to school due to their special education needs and/or live further than the minimum distance of one mile.
Pupils living within the minimum distances set out in the Home to School / College Transport Policy would be expected to make their own way to and from school unless prevented from doing so as a result of their special educational need. It is recognised that for certain pupils/students, independent travel is not possible. Such pupils/students must be considered individually and according to their individual needs.
An escort is provided, when necessary, to ensure pupils' safety and to supervise them during the journey. This may require the escort to sit with pupils/students, for example, in the rear seat of a taxi or it may be appropriate for the escort to sit in the front. This will be in response to the pupils'/students' needs.
Pupils/students attending a residential provision as a result of their education, health and care plans would be provided with free transport at the beginning and end of each term.
See school transport for more information.
Children and young people with specific special educational needs could be entitled to public transport concessions.
See Nexus for more information.
Disabled parking (Blue Badge)
Children and young people with specific special educational needs could be entitled to a Blue Badge.
Standard accessible toilets do not meet the needs of all people with a disability.
People with profound and multiple learning disabilities, as well people with other physical disabilities such as spinal injuries, muscular dystrophy and multiple sclerosis often need extra equipment and space to allow them to use the toilets safely and comfortably. These needs are met by Changing Places toilets.
We have facilities at:
Whitley Bay Customer First Centre (library)
Whitley Bay Waves Leisure Centre
North Shields Customer First Centre (library)
Wallsend Customer First Centre (library)
Hadrian Leisure Centre in Wallsend
Howdon Library in Wallsend
A map and guide to all Changing Places toilets in the UK is available on the Changing Places website, under the Find a Toilet section.
The RADAR National Key Scheme (NKS) provides independent access to locked disabled toilets for disabled people throughout the country. These toilets are kept locked (to prevent vandalism and misuse) and you need a key in order to gain access to them.
The toilet keys are required by and specially designed for disabled persons. Please note that these keys must not be purchased for use by able bodied persons.
Now Available from £2.50
The price includes a list of toilets within North Tyneside and Newcastle upon Tyne. A National Key Scheme Guide, which gives details for the whole of the UK, can be purchased from the scheme operators Disability Rights UK. Alternatively, a free search can be carried out online at 'www.directenquiries.com'.
The keys can be purchased in person (by appointment only), or by post. For further information and / or to make an appointment, please contact the North Tyneside Coalition of Disabled People on 0191 296 1437 or by email ntcdp@ntcdp.co.uk. 
Disability Living Allowance
Disability Living Allowance (DLA) for children may help with the extra costs of looking after a child.
Contact provide helpful information about DLA for families of disabled children.
Disabled Student's Allowance
Parents-to-be, parents, carers, grandparents and every resident in North Tyneside can access these parenting courses completely free of charge:
Understanding your pregnancy, labour, birth and your baby
Online course for everyone around the baby: mums, dads, grandparents, friends and relations. Written by registered midwives and NHS professionals.
Understanding your baby
Online course for everyone around the baby: supporting you and the new arrival. Written by psychologists, psychotherapists and health visitors.
Understanding your child
Popular on-line course about being the best parent, grandparent or carer you can be. Award winning with trusted content!
The courses are for parents of all children, including those with special needs, autism, ADHD. You don't need to be struggling to find them useful.Families tell us the courses help with managing children's strong feelings, family communication, understanding of each other and behaviour. They can help reduce conflict in families and increase closeness.
You can access the courses from your own computer, tablet, phone or at your local library. It's easy to sign up for the courses see the information below to get started:
Related documents
Children's Education Advisory Service
The Children's Education Advisory Service (CEAS) within the Ministry of Defence provides advice, support and guidance to Service parents, educational establishments and local authorities on educational issues relating to Service children, including issues relating to SEN and regarding the educational well-being of the children and young people belonging to families in all 3 services. All advice given is impartial, child-centred and focuses on the best interests of the individual.  Any Service family, anywhere in England, can access CEAS support. 
The CEAS team is comprised of qualified teachers and experienced case advisors who can answer queries predominantly via email and telephone.
Scope - Navigate:parent mentoring
The Navigate Service is designed for parents who have a child on the pathway to diagnosis, or who have a child diagnosed with a disability or impairment within the last 12 months.
Navigate will offer parents six weeks of phone based and online mentoring designed to provide emotional and practical support at the start of their journey as a parent to a disabled child.  Parents will be allocated a personal adviser who they will speak with on a weekly basis;  the service is entirely parent-led, and parents will choose the focus of the support.  However, the advisor's are not able to advise or assist on benefit claims or specific condition management.
Parents will need to self-refer into the service and can access more information and the online referral form here: www.scope.org.uk/navigate or call them on 0808 801 0510.