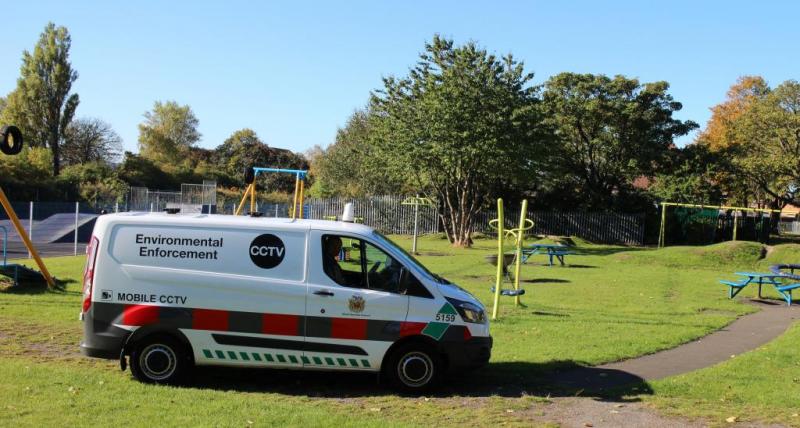 North Tyneside Council is reassuring the public after reports of anti-social behaviour in the Killingworth and Forest Hall areas.
The council's community protection team are working closely with local officers from Northumbria Police to identify those people involved in a small number of incidents in recent weeks.
A CCTV van will be in the area in the coming days, including patrolling late into the evening on Friday and Saturday night, to provide community reassurance.
The council are also calling on parents to make sure they know where their children are and what they are doing in the evenings.
Richie Mitchell, Community and Public Spaces Protection Manager, said: "We know that the vast majority or residents, including young people, respect the borough and don't engage in anti-social behaviour.
"Unfortunately a small minority of individuals have caused problems in recent weeks and we, along with Northumbria Police, are determined that they will be identified and face enforcement action.
"North Tyneside remains one of the safest places to live in the country, with reports of crime and anti-social behaviour low in our borough compared to elsewhere.
"We want to keep North Tyneside a great place to live, work and visit – and we know the majority of residents want the same.
"I'd urge parents to be vigilant to where their children are and what they are doing, especially in the evenings, to help minimise the risk of anti-social behaviour. We would also remind people that it against the law to buy alcohol for underage children and we will take action against parents who allow this to happen."
Last year the Council extended the trial of a mobile CCTV van. The team work from early in the morning until late at night, to catch any perpetrators, as well as working in communities and schools to educate and advise.
Neighbourhood Inspector Mark Storey from Northumbria Police said: " We are aware of concerns raised about anti-social behaviour in parts of Killingworth.
"We know the vast majority of people do not engage in this sort of behaviour but unfortunately a small minority do and this can cause issues for people, especially the more vulnerable members of our communities.
"We are fully committed to tackling these issues and ensuring everyone feels safe.
"I want to reassure the communities we serve that we do patrol these areas and we will continue to work with our partners to tackle all types of anti-social behaviour.
"Anyone who has concerns about anti-social behaviour can speak to a local officer, report it online at www.northumbriapolice.co.uk, or call 101."