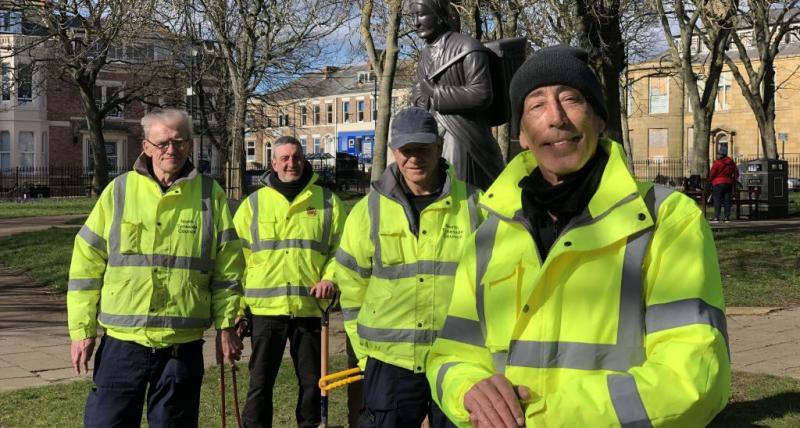 A new campaign is asking residents to join the council and its partners in making a promise to help keep North Tyneside a great place to live, work and visit.
The 'I promise, will you?' campaign focuses on environmental issues such as fly-tipping, dog fouling, litter, waste storage and collection, as well as tackling anti-social behaviour – issues that residents and local businesses have highlighted as important to them in conversations with the council.
The campaign will encourage people to be responsible for their actions and take pride in their community by reporting problems such as graffiti and fly-tipping to the council.
The council clears up and investigates fly-tipping offences and takes action against anti-social behaviour and litter louts.
Residents are being asked to put litter in a bin or take it home, clean up after their dogs, refrain from anti-social behaviour and make sure that household waste is stored in the right bins and only put out for collection on the correct day or the night before.
As well as keeping North Tyneside a great place to live, work and visit, the campaign will also support the post-Covid recovery of North Tyneside's town centres by keeping shopping areas clean and attractive.
The campaign is being led by the council, with the support of the Safer North Tyneside Partnership, Northumbria Police, Nexus, the Fire and Rescue Service and Home Housing Group.
Councillor Carl Johnson, Cabinet Member for Environment and Transport, said: "This campaign has a clear and simple message. The council promises to always work hard to tackle environmental issues quickly and efficiently, working with our partners. In return, we ask local people to help us by being responsible for their own litter and their dogs, and reporting issues when they occur. You report it, we'll resolve it, and together we can make a huge difference in North Tyneside."
Councillor Carole Burdis, Cabinet Member for Community Safety and Engagement and Chair of the Safer North Tyneside Partnership, added: "The council has always taken firm and decisive action against crime and anti-social behaviour, working with other agencies to keep North Tyneside a safe place to live. The community are our eyes and ears and have an important role to play. By reporting your concerns, you can help us to pinpoint where there are issues and take the necessary action to keep the borough safe."
Recent activity by the council in North Shields included a blitz of the area around William Street, Wellington Street, Wellington Street West, Rudyerd Street, Bedford Street, Bedford Terrace, and Borough Road.
The teams tackled litter and fly-tipping and gathered evidence to try and identify those responsible.
Anyone keen to get involved and lend a hand will find regular campaign updates on the council's social media channels, as well as news items celebrating the contribution of residents, businesses, and partners.
Report issues such as graffiti, fly-tipping, dog fouling and littering here.
Report anti-social behaviour here or call Northumbria Police on 101 (in an emergency dial 999)