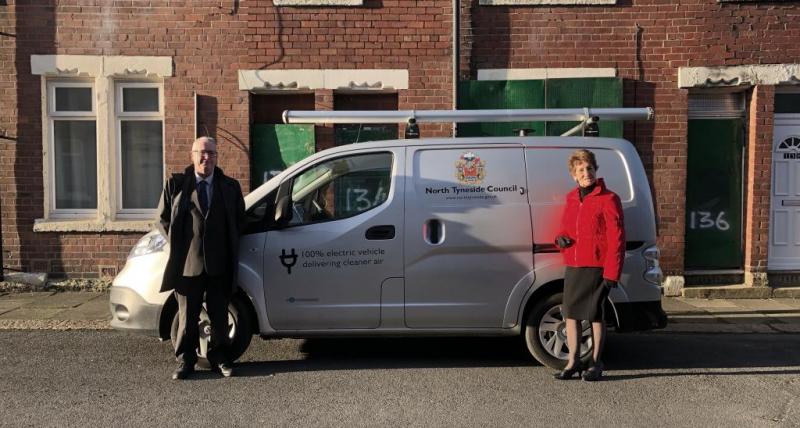 Hundreds of families, older people, vulnerable residents, and those on low incomes are enjoying new and affordable homes in North Tyneside – and there are more to come.
Norma Redfearn CBE, North Tyneside's Elected Mayor made a commitment to drive forward with plans to create thousands of more affordable homes in the borough.
And with help from partners, the project has already seen 1,650 homes built in recent years, including 550 that the council has developed itself.
As demand continues to grow in the borough, the council has set its sights even higher, with ambitions to create another 2,350 affordable homes with its partners by 2032. This will also see the council invest around £50m creating a further 350 much-needed council homes across the area.
Speaking about its Affordable Homes Programme, Elected Mayor Norma Redfearn CBE said: "North Tyneside is a great place to live, work and visit, so understandably demand for affordable and good-quality housing is high. Residents have told us building affordable homes should be a priority.
"That's why we made a commitment to deliver even more affordable homes by 2032 with our partners – and build more council homes.
"We're also delighted to be continuing to work with local communities to plan these developments – places where residents and future generations can call home."
The council's drive to create more affordable homes focuses on providing the types of homes that are most in demand, including high-quality one-bed properties, bungalows, and family homes. The work particularly supports those who haven't got the means to buy or rent a home on the open market.
And from state-of-the-art bungalows sensitively adapted for residents with additional needs; hundreds of new or updated retirement apartments; and old industrial units, a police station and social club making way for family homes – affordable homes have sprung up right across the borough.
The work currently underway by the council sees a number of developments in Wallsend, including new two-bedroom homes on the site of a former care facility in Edwin Grove, and nine new homes are almost complete on Bawtry Court.
Flats left derelict by a former landlord in Charlotte Street are also being transformed into seven family homes by the council – and elsewhere in the borough, Collingwood Close, North Shields, will see 12 new homes in the coming months.
The council's own trading companies, Aurora Affordable Homes and Aurora Properties (Sale) Limited have also contributed to the borough's housing growth.
Aurora Affordable Homes provides an affordable alternative to privately rented properties. At the end of March 2021, the company has created or is in the process of developing 68 affordable homes, with plans to create 100 homes by 2022. These homes are matched to housing need and have been built in areas of the borough where they are most needed – including in Wallsend and the north west.
While Aurora Properties (Sale) Limited is dedicated to regenerating sites for housing where developers haven't been able to. It builds and sells homes on vacant sites at no cost to the council – with profits being reinvested in council services.
This company has successfully developed 12 homes on the site of the former Avenue public house in Whitley Bay, a site that stood empty for years. Twelve bungalows have been built on the site of a former sheltered housing scheme in North Shields; and a derelict office block in Northumberland Square, North Shields, which was empty for seven years, has been transformed into an exciting new housing development.
As well as providing high-quality homes on key regeneration sites, the company has returned almost £3.5m to the council to date and is projected to generate further returns in future years.
The council uses this money to protect services essential services for residents of the borough, and all the work has been achieved at no cost to the taxpayer.   
Future plans include seven new homes on the site of the former Backworth Primary School, further redevelopment of a derelict property at Northumberland Square, as well as demolishing the Unicorn House office block, in North Shields. Unicorn House has been vacant for years and will make way to 28 much-needed new homes, and contributes to the council's North Shields Town Centre Masterplan, which aims to transform the town centre and riverside into an environment where more people choose to live, work and spend their leisure time.