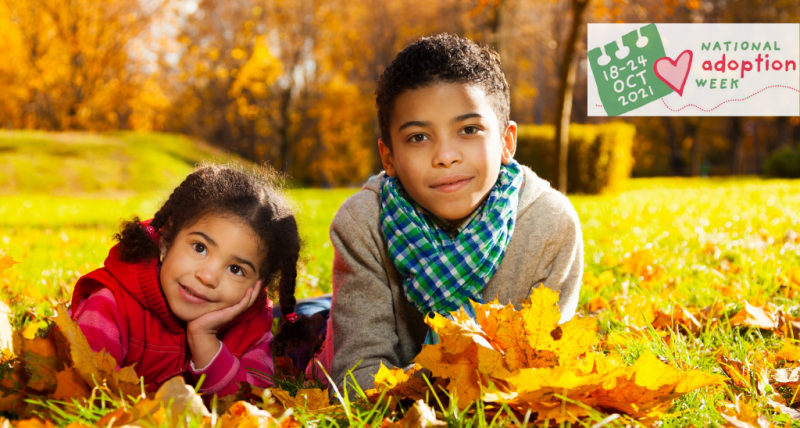 20 October 2021 - 11:36am
Happy, friendly, and creative, six-year-old Jack is very protective of his bright and loving two-year-old sister Olivia, who adores him and feels safe in his company.
Together, they love sing-alongs, making and building things, and getting out and about.
The pair, whose names have been changed, are just two of the many vulnerable children across the North East desperately in need of forever families who can provide them with a caring home to help them grow and flourish.
National Adoption Week takes place this week - a nationwide campaign which aims to raise awareness of the children in need of adoptive families.
Through a series of online events, it also aims to dispel myths about who can adopt a child and promote the wide range of support available to adoptive parents.
Regional adoption agency Adopt North East has worked with hundreds of adopters and children, across North Tyneside, Gateshead, Newcastle, Northumberland and South Tyneside creating new families and helping, supporting, and caring for those affected by adoption.
Adopt North East is currently seeking more adopters, particularly those who could keep brothers and sisters like Jack and Olivia, together.
They are currently looking to find forever families for 34 children: five sibling groups of two children, one sibling group of three and 21 single children.
The children are of a range of ages and from different backgrounds. Some are babies and toddlers, and many are of primary school age. Some children have additional needs like health problems, physical disabilities or learning difficulties.  There are also brothers and sisters, like Jack and Olivia, who want to live together and children who are looking for parents to reflect their own cultural background.
Cllr Peter Earley, cabinet member for Children, Young People and Learning at North Tyneside Council, said: "It is heart-breaking that we have children today desperately in need of a caring and loving home.
"National Adoption Week is a great opportunity to share the stories of all those impacted by adoption - adopted people, adopters, birth parents and the Children's Services teams who work so hard to support them.
"Adoptive parents can come from all different walks of life just like the children in need of a loving home. We consider all applications from people aged over 21, regardless of gender identity, sex, disability, race, religion or sexual orientation. You can be working or not, single, married or in a partnership. We're interested in your ability to care for children.
"Adoption is a lifelong process that is both rewarding but at times challenging and Adopt North East has a dedicated post adoption support team who will support adoptive families with a whole range of issues.
"We have a virtual open evening coming up and anyone is welcome to contact us at any time to find out more about the life-changing difference adoption can make."
One adoptive parent described the transformative rewards adoption can bring:
"The day we walked into the room and met our daughter, is a moment in time that will be etched ever so clearly in my mind until I die.
"When we brought her home, we were kind of scared of the unknown. But we knew from first-hand experience from having our little boy that kids don't come with a manual.
"As parents, you do whatever you have to do to make it work for you. We were amazed at how well she adjusted and after a fortnight, it felt like she'd always been here with us." 
Anyone interested in finding out more about adoption can get in touch with Adopt North East at any time or join the next informal, virtual open evening online on Wednesday, November 10, 2021.
Contact us to find out more:
Tel: (0191) 643 5000
Email: adoptnortheast@adoptne.org.uk