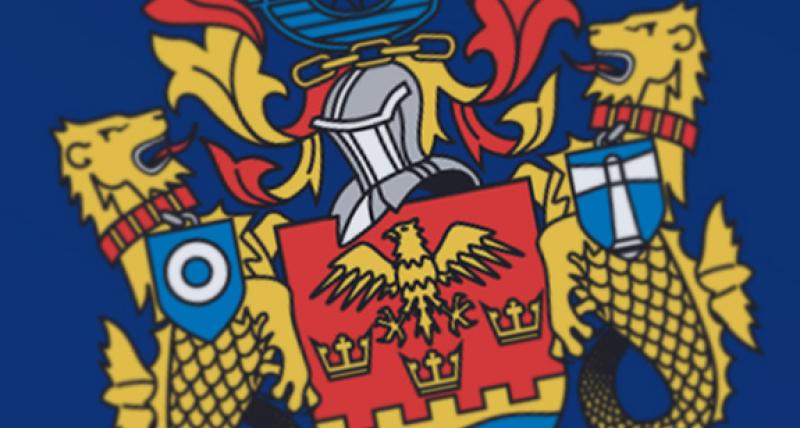 23 November 2021 - 9:50am
North Tyneside has published its budget proposals for 2022 with the ambition to make the Borough an even greater place to live, work and visit.
The proposals outline the stark reality of years of budget cuts and the resource pressure some Council services have experienced as a result of the pandemic, whilst having a clear focus on delivering the priorities that make up the North Tyneside plan – a thriving, secure, family friendly, caring and green North Tyneside.
The proposals reveal that the Council is facing a funding gap of £10.8 million for the next financial year, this rises to a total saving requirement of £27.1 million over the full four-year Medium Term Financial plan period.
Despite the challenges the Council's proposals do not include any substantial impact to front line services of closures of any facilities.
The Council has pledged to continue funding services, grants and programmes designed to support the most vulnerable people in the Borough. This includes extending the Local Council Tax Support scheme, where claimants can backdate claims for 26 weeks rather than four, and committing to the Holiday Activity Programmes, support for families who are entitled to Free School Meals and through the Poverty Intervention Fund.
The Council will continue to invest in capital projects such as developing historic Northumberland Square in North Shields, developing the seafront cycleway and enhancing the Borough's housing offer.
The proposals are underpinned by the Council's green ambitions as the Borough works towards being net-zero by 2030.
The Government announced an extra £1.6bn for local government in its autumn budget, but it won't be clear until the Local Government Finance Settlement is published next month what this means exactly for North Tyneside.
North Tyneside Mayor, Norma Redfearn CBE, welcomed the additional funding from Government but said it falls short of addressing the pressure on Council finances and full impact of the pandemic.
She said, "This budget proposal does not shy away from the fact we have some tough times ahead, however it also makes clear that we will continue to do everything we can to support everyone in our Borough that needs help.
"Our North Tyneside Plan has shaped every part of this budget and the proposals are underpinned by our desire to build a better North Tyneside, looking towards a brighter future and listening to and working even better for our residents.
"Our commitment to support our residents is unwavering and whilst the Government's proposed funding does not cover the gaps that have been created in our finances over the last 10 years we will prioritise protecting the most vulnerable families in North Tyneside whilst continuing to invest in the Borough.
"Throughout the pandemic we have led the way in providing support to our residents, the full impact of the pandemic is not yet known, this is why we will continue to provide this support through our grants programme and extension of our Local Council Tax Support Scheme.
"When allocating our funding the Government expects us to increase our Council Tax and apply the Adult Social Care precept, this is on top of the increases to National Insurance contributions and the general cost of living. It has left an increasing number of our families struggling and exposed the huge inequalities in our Borough.
"The support we are proposing as part of this budget paper will mean no family is left behind."
The proposals include the impact of the Government's assumed Council Tax increases, that is to
Apply a 1.99% increase in Council Tax
Apply a 1% Adult Social Care Precept to Council Tax Bills
Taken together these will add £34.12 to a typical Band A property and £51.19 to a typical Band D property per year
Delivering Efficiency Programmes that will save £7.162 million between 2022 and 2026 
Councillor Martin Rankin, cabinet member for Finance and Resources said,
"The Government have once again failed to address the huge financial challenges Councils are facing and the pressures on some of our most critical services such as Adult Social Care.
"They have left us with many difficult decisions to make and once again they have assumed the burden of increasing Council Tax and applying the Adult Social Care precept should be met by our residents.
"The proposed increase of 2.99% will mean the average Band A property, of which there are over 50k in North Tyneside, will see an extra £34.12 added to their bill.
"We have brilliant track record of prudent financial management, and we know we can continue to deliver high quality services across every corner of our Borough and continue to support those who need it most.
"Nothing is set in stone with our proposals, and we are proud to be a Council that listens to our residents, businesses and communities. Through engagement during the summer months, their views have helped shape these proposals and our forthcoming budget engagement process will provide even more thoughts and feelings to our proposals before we finalise the plans in early 2022."
North Tyneside Council is a listening Council and will kick start an engagement and consultation process with all residents, businesses and organisations invited to submit their thoughts on the proposals.
The programme of engagement will include encouraging new members of our Residents Panel face to face engagement events and an online consultation.
The budget proposals will be presented to North Tyneside's Cabinet on 29 November – the residents' consultation will launch the next day, 30th November.
Information on how to submit your response to the consultation can be found on the North Tyneside website.
All feedback, including responses from the consultation, will be reviewed and included in a revised budget report which will be presented to Cabinet on 24 January 2022. The report will then be referred to full council for debate and approval on Thursday 17 February 2022.
You can review the Cabinet papers online.
Have your say on the proposals here.
ENDS.