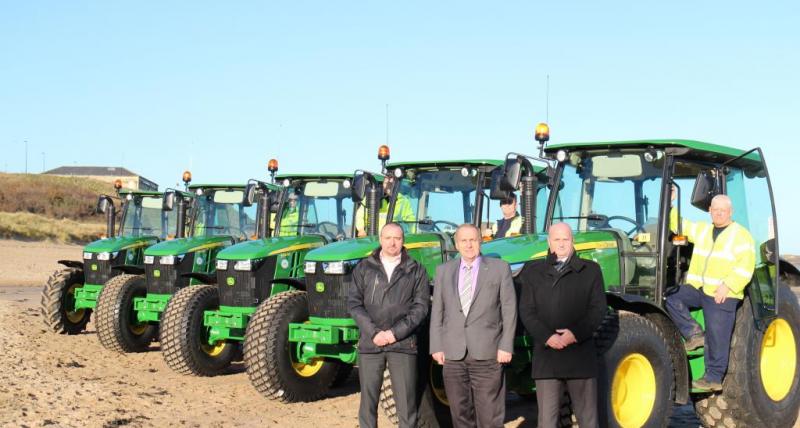 Five brand new tractors are gearing up to help keep North Tyneside's open spaces clean and well-maintained, after a £200,000 investment from North Tyneside Council.
The tractors will replace old vehicles, with four joining the council's grounds maintenance service – helping to maintain playing fields, football pitches and large grassed areas, such as The Links at Whitley Bay.
Meanwhile, one vehicle will replace the current beach tractor and play a vital role in keeping the borough's beaches clean – a key factor in maintaining their Blue Flag status and quality standards.
Cllr John Stirling, Cabinet Member responsible for Environment, said: "Our new vehicles are essential in keeping our borough's beautiful outdoor spaces clean and tidy for residents and visitors to enjoy. These tractors are replacing 10-year-old vehicles and are more efficient, with cleaner engines and lower environmental impact."