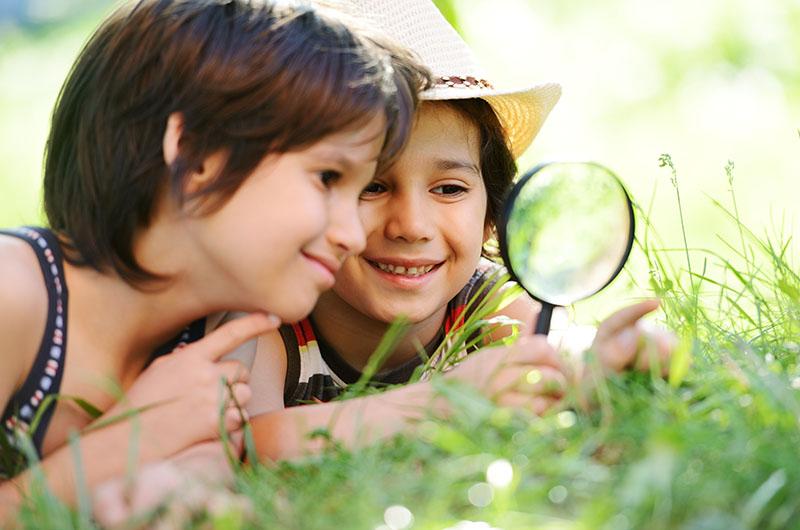 Finding your way around the support system for SEND can be confusing. The information below explains the two main types of support available:
SEN Support Plan 
Education Health and Care Plan
It explains who you can talk to about SEN Support, how you can request an education, health and care assessment and who to contact for additional information advice and support.
Special Educational Needs Support
Special Educational Needs Support (SEN Support) is available in early year's settings, mainstream schools and further education colleges.  
An SEN Support Plan is the first level of additional support for pupils with SEN at a mainstream school. It involves:
assessing the needs of the pupil
planing how they can be met
providing additional support 
reviewing progress.
Through this cycle the right additional support is provided to help the child achieve at school. This is known as the graduated approach.
This can help a pupil who is struggling compared to their peers. SEN Support may involve extra staff, using different learning materials or special equipment or adopting a different approach to  teaching.
All schools have a Special Educational Needs Co-ordinator (SENCO), a teacher who is responsible for Special Educational Needs. They work with other teachers and parents to make sure that pupils with special educational needs get the right support and help they need at school. The SENCO will work alongside a pupil's teacher to find ways of supporting and improving the pupil's learning. This may include working with other professionals, for example, the Speech and Language Team.  The SENCO will also ensure that the pupil's progress is regularly monitored and reviewed.
If a pupil does not make progress with additional assistance through SEN Support, the school and parents might consider requesting an Education Health and Care Needs Assessment.
Education, Health Care (EHC) Needs Assessment
If your child has a more complex Special Educational Need that can't be met by a mainstream school or nursery through SEN Support, you can ask for an Education, Health and Care (EHC) assessment.  An EHC assessment is a detailed investigation to find out exactly what your child's Special Educational Needs are.
The assessment can lead to an EHC plan which brings together your child's education, health and social care needs into a single, legal document. This document sets out what extra support they will get to meet those needs.
The  EHC assessment process is completed within 20 weeks as shown below.
Caption: EHC needs assessment process
Stage
Events
Timeline
One:
A request is received

The Local Authority receives the request
The Additional Educational Needs Panel considers the request
The Panel either agrees the request for assessment or recommends non-statutory support

6 weeks
Two:
The assessment is carried out

As assessment planning meeting is held with the family and professionals
The assessment work is completed

6 weeks

Three:
The plan is finalised 

A support planning meeting is held and outcomes are identified
A draft EHC plan is written
The proposed plan is shared with parents
The plan is finalised, shared and  implemented

8 weeks
If no EHC plan is issued, you will be informed within 16 weeks of your request, and you will be advised about other support within the local offer to meet your needs.
Related documents
How to request an Assessment
To request an assessment call us on (0191) 643 8684 or alternatively you can arrange a meeting with the School SENCO
Appealing to the SEND Tribunal
If you are unhappy about a decision made in relation to an Education Health and Care (EHC) needs assessment or an EHC plan, you can appeal to the First-tier Tribunal (SEND), sometimes called the SEND Tribunal. There are no fees for parents or young people to pay. The SEND Tribunal has the power to order Local Authorities to carry out an EHC needs assessments, issue an EHC plan, and amend an existing EHC plan. Local Authorities must comply with orders made by the SEND Tribunal.
The Government has extended the powers of the SEND Tribunal, so that it can make non-binding recommendations about the health and social care aspects of EHC plans as part for a two-year trial. The trial applies to decisions made or EHC plans issued/amended from 3 April 2018.
Before April 2018 you were only able to appeal the educational aspect of EHC Plans. The trial gives you new rights to request recommendations about the health and social care needs and provision specified in EHC plans, in addition to the educational aspects, when making a SEND appeal. This gives you the opportunity to raise all your concerns about an EHC plan in one place,
You can find information about how to make an appeal here
You can find out more about the SEND Tribunal National Trial below:
Related documents
Examples of good practice in EHC Plans
Please see the documents below.
Related documents
Parents and carers of children with Education, Health and Care Plans (EHCPs), and young people over the age of 16, have greater choice and control over support arrangements.  If a child or young person receives an Education, Health and Care plan (EHCP) you will be able to ask for a personal budget, part of which might be available through a direct payment.  More details about direct payments are given below.
Making it Personal - A family guide to Personalisation, Personal Budgets and Education, Health and Care Plans.
Related documents
Where to get Information Advice and Support
To get Impartial and Confidential Advice, contact the Special Educational Needs and Disabilities Information Advice and Support Service (SENDIASS)
Email: sendiass@northtyneside.gov.uk
Telephone: (0191) 643 8317 | (0191) 643 8313
Related documents
Help for families including Early Help
Click here to be taken to the Help for families section incorporating Early Help and Childrens Centres.